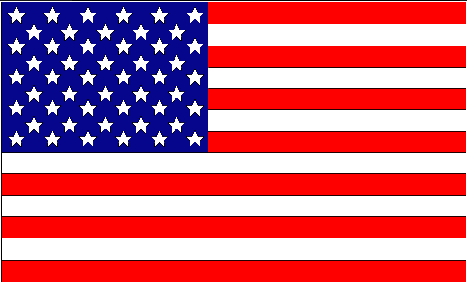 Texaco
Aviation
This site is not affiliated with, sponsored or approved by ChevronTexaco.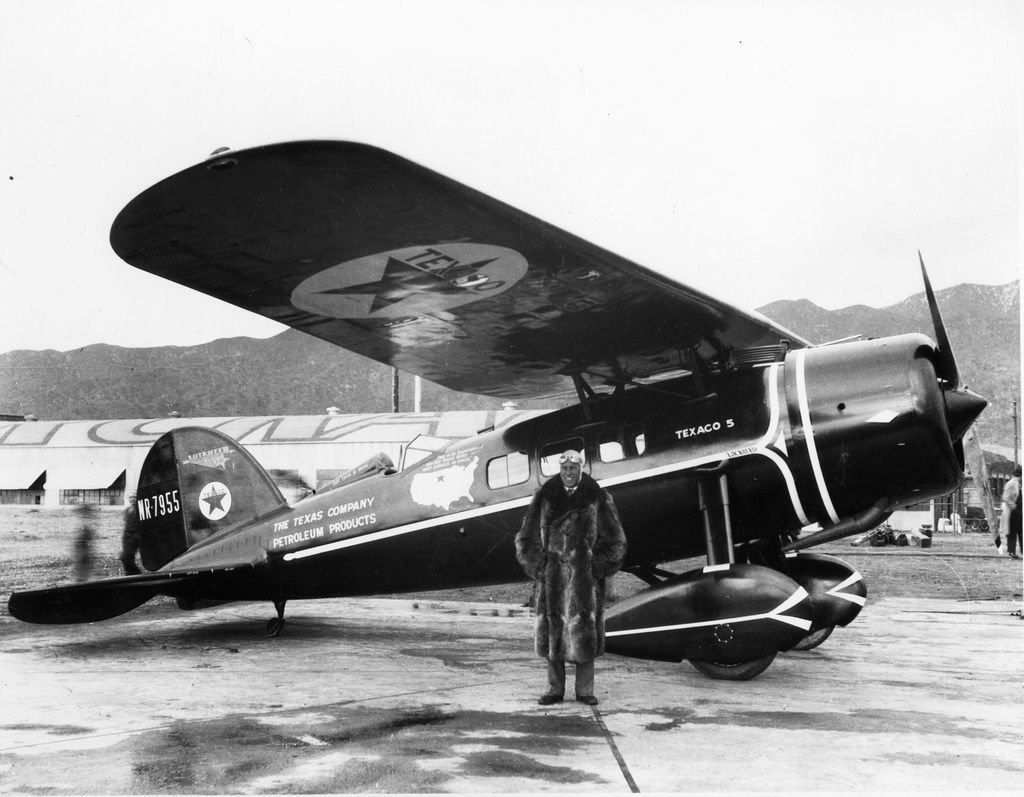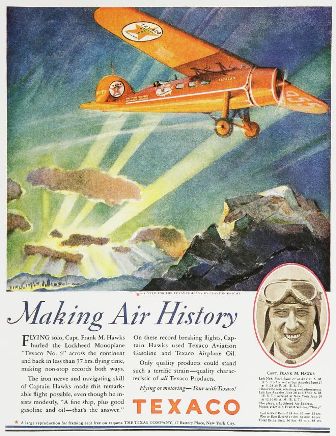 Bill Testroet is researching the history of Texaco Aviation.
If you have any information on the 107 aircraft operated by Texaco,
or any subsidiaries such as Caltex please forward them to Bill.
He has picture of over 100 aircraft and would like more.
Bill has also produced an exceptional print of a Texaco Grumman Mallard.
I recently purchased one, please contact Bill to get your own.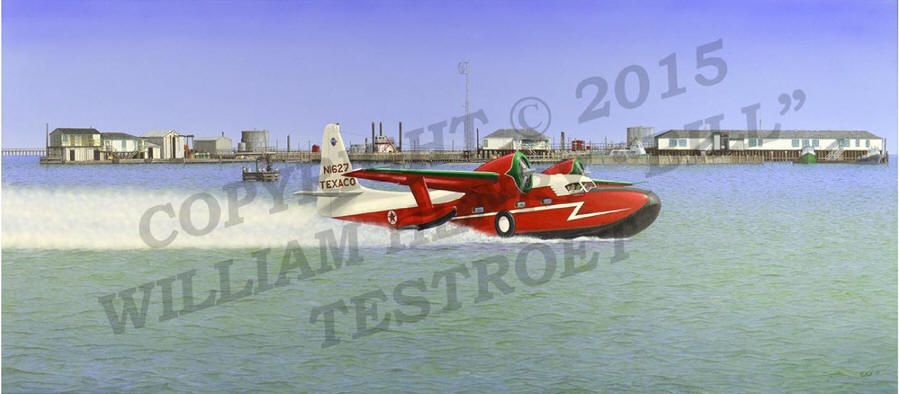 Own a piece of Terrebonne Parish History!
"Crew Change at Caillou Island Camp - 1968" – a giclée print by William H. "Bill" Testroet
A "Limited Edition" of 150 color-rich fine art prints of the original 5'3" x 2'4" painting.
Actual Print Size: 31 1/2 " x 13 1/2 " (image) --- 33 1/2 " x 17" (image & white matte border)
Print Type: A giclée digital print using UltraChrome, archival, colorfast, pigment-based UV ink that is both durable and fade resistant.
Print Paper Type: Ultra-smooth, bright white matte surfaced,
14-mil thickness Sunset Fiber Matte 285g acid free paper that is 100% cotton,
lignin & chlorine free and pH buffered with calcium carbonate for archiving, smudge resistance, & water resistance.
Each print will be individually hand signed and numbered by the artist, William H. "Bill" Testroet

Print borders include the print's title (shown above) and also include the following inscription:
"To commemorate the dedication and hard work of Texaco's Houma Hanger flight and maintenance crews and
all of their associated Texaco Inc. co-workers who manned
Delta Duck, Garden Island Bay, Lafitte, Bay De Chene, Golden Meadow, Lake Barre, Caillou Island, Lake Pelto,
Bay St. Elaine, Dog Lake, Bayou Sale, West Cote Blanche and all of the other company owned
inshore camp and oilfield facilities located along the Gulf Coastal Region of South Louisiana."
Each "Limited Edition" print includes a matching Certificate of Authenticity
that will be individually hand stamped, hand signed and numbered by the artist,
William H. "Bill" Testroet, and will also include a brief "History Behind The Art" page
describing Texaco Inc.'s Houma Hanger based Grumman G-73 "Mallard" fleet and the Houma Hanger employee staff as it existed circa 1968.
Call for current print pricing.
Shipping costs are additional and quoted on a "case by case" basis
(prints ship in a "flat" protective cover sleeve – expect "dimensional weight charges to apply).
Email Contact: billtestroet@yahoo.com - or by phone - 985 870-7705 (between 8:00 am and 8:00 pm CST)
Great Write-up On The Texaco Sponsored Spokane Sun-God -
The First Non-Stop Transcontinental Roundtrip Flight, And, Texaco #9 Plane Model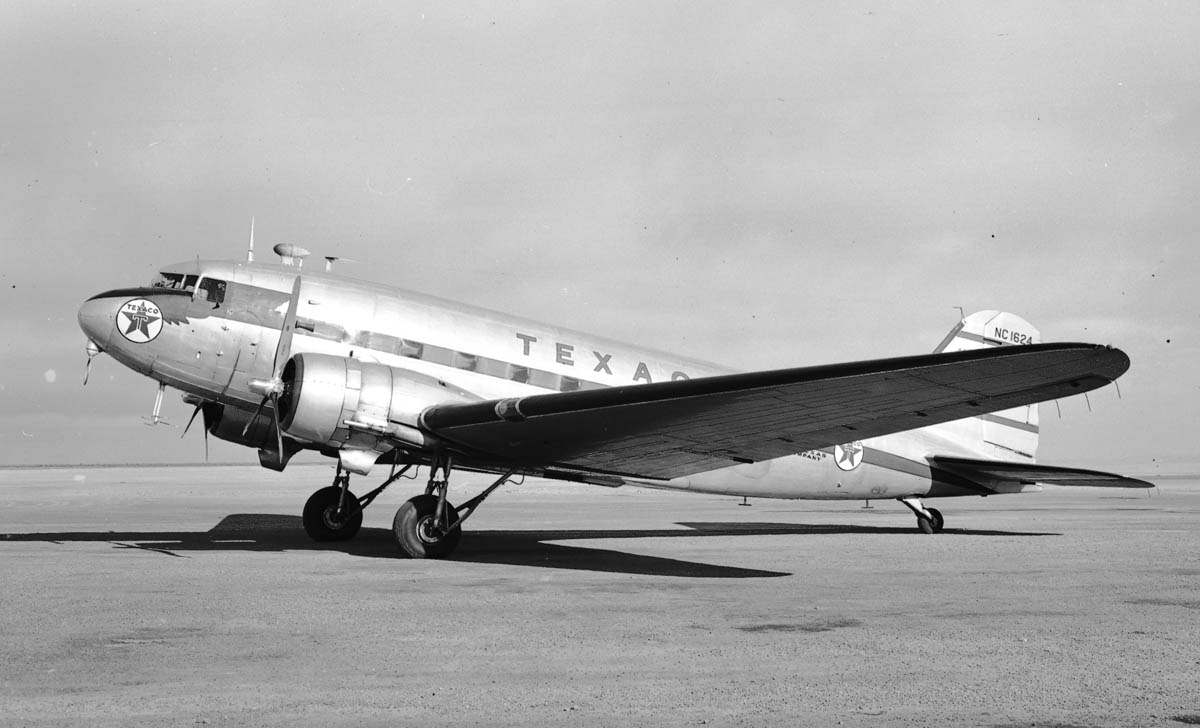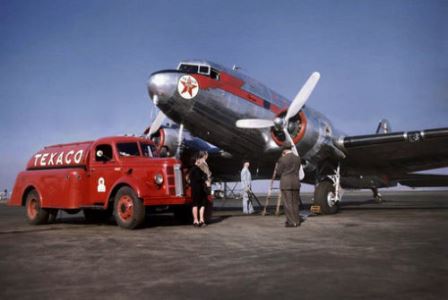 Site information and collector information are as provided.
This site claims no responsibility for their content.

Please direct comments on this page to Ed Smith
Last Updated May 17, 2023


Return to "Texaco Collector's Resource" Home Page.